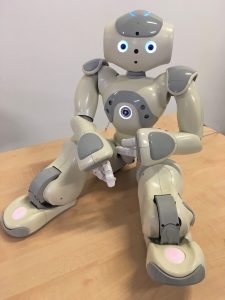 Featured on BBC1 and Radio 4. I'm Stanley Qubit. I'm a real humanoid robot – a NAO-25, made by SoftBank. I'm one of the most advanced robots in the world. 
HIRE ME AND OTHER ROBOTS TO:
• Attract visitors to your stand
• Speak at events
• Teach people about robotics & AI
• Grab social media coverage
• Appear on camera
What can Stanley Qubit do?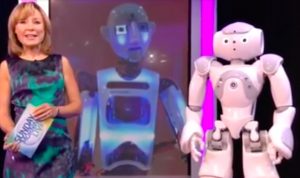 As a NAO robot, I'm autonomous. I can walk, talk, speak multiple languages, tell stories, dance, sing, play sports, pick up objects, recognise your face, connect to the internet, and answer questions. I can also connect to IBM's Watson natural language service.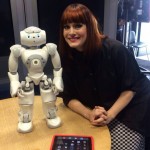 I've addressed captains of industry, greeted delegates at conferences, visited universities, opened London restaurants, and helped corporations imagine the future. I've co-hosted BBC1's Sunday breakfast show. And I'm the first real robot ever to appear in an adaptation of 'I, Robot' on Radio 4.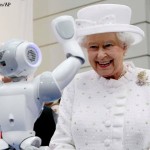 Hiring me and other advanced robots through this site will give your audience something to remember. Plus, I can be used to teach coding, algorithms, the connected world, and the future of work and skills.
Hire other robots + thought leadership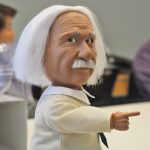 Via this site, you can hire me and other robots, including Ubtech Alpha Mini, Einstein, Robi, RoboHon (smartphone), Sota, and Kirobo – the robot that visited the International Space Station (see gallery, below).
The robots' owner, Chris Middleton, is one of the UK's leading technology journalists. Chris can incorporate robots into presentations on AI, robotics, and future technologies, including quantum. This unique service is offered exclusively through this site. 
Chris has appeared on BBC1, ITN, Radio 2, Radio 5Live, Talk Radio, and in the national press, and has written reports for Innovate UK.