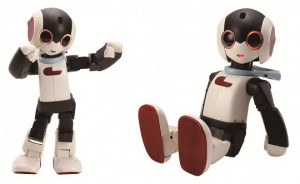 Alongside NAO robot Stanley Qubit, you can hire several other humanoid robots exclusively through this site. These include two English-speaking Robi robots, and a Japanese-speaking Robi 2 machine.
Robi humanoids can walk, talk, dance, play games, do household chores, and more – including drive a 'Robikuru' car (also available). Robi robots are designed by Tomotaka Takahashi, CEO of RoboGarage and a Professor at Kyoto and Tokyo universities.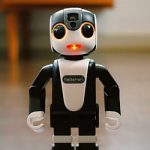 Also available for hire are four more Takahashi-designed machines: Kirobo, a version of the humanoid that visited the International Space Station, RoboHon, a smartphone robot, Sota, a personal assistant robot, and eVolta, a climbing robot. All speak Japanese and are usually only available in Japan.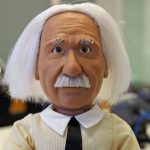 You can also hire an interactive Hanson Robotics Albert Einstein android, which can answer science questions, an Ubtech Alpha Mini humanoid, designed for the education market, and a Japanese-speaking Atom AI robot. More images of these robots are in the gallery, below.
For details about hiring any of the robots in our collection, go here.